Welcome to the 90 Days To Success Program
You've worked hard over the years to build your business, find customers, and provide just the right mix of products and services to keep them coming back. In some cases, you've invested decades of effort, having survived multiple downswings in the economy, to build a real business. A business that sustains yourself and your family, and your employees and their families. And then seemingly overnight, something out of anybody's control happens, and it all changes. And it changes so much, that everything you've been building towards gets put on the line.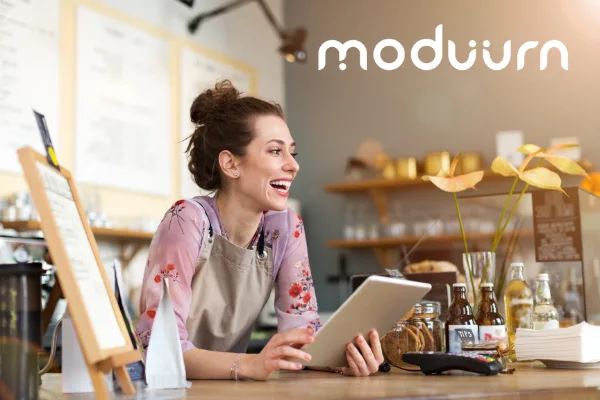 This Program was Created to Help Drive Targeted Traffic to Your New Moduurn App 
The 90 Days to Success program is a no-cost, no-obligation 90-day digital marketing program that works one on one (confidentially) with Moduurn clients on their unique needs and circumstances.
What You Can Expect
It starts with listening. We want to understand what was working before your business transitioned to selling online, and your ideas about how to go forward. We'll explore what you've been able to do already with your digital presence: the systems you use, how you use social media and other online platforms, and your level of comfort in using these technologies. 
We'll then let you know different ways you can begin to improve upon the current situation. Many times, this advice can be implemented at little or no cost.
→ Learn how to Tap Into Brand Loyalty with Mobile Ordering

3 Core Benefits
Improve service to customers ~ keep existing customers and find new ones.

Increase operational efficiency, productivity, profitability ~ over time.

Leverage data ~ customer insight, analytics
Through the 90 Days to Success program, your business will have access to extensive levels of experience & expertise in the online marketing sector. Our team can tap into the hundreds of companies we work with to help solve business challenges similar to yours.
Moduurn has a strong network of sales and marketing experts…
covering all sorts of skills and digital services we can match with specific business challenges and opportunities.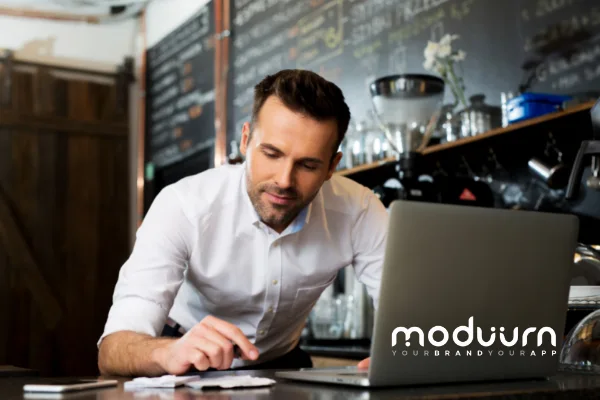 Part of Moduurn's 90 Days to Success' unique approach stems from our deep understanding of digital marketing. The program advisors work with businesses to understand respective digital starting points; this, along with a hefty dose of humanity and empathy, enables Moduurn to weave together both technology and critical human elements to solve their specific digital challenges!
How does it work?
Discovery. We start by getting to get to know you and your business needs. We will conduct a discovery process enabling us to tailor your program for optimal success.
Customization for you and your business
Once we have completed the discovery process, we will construct your program to best suit your experience level. Over the next 90 days, you will have one-to-one sessions (via video conferencing) to learn how best to drive targeted traffic to your Moduurn App.  We'll provide hands-on support, analysis, strategy, and information on the best online tools. You will have complete access to the 90D2S team with over 20 years of marketing experience.
Topics covered over 90 Days

:
Social Media Marketing
Data, Analytics, and Customer Insight
Google My Business best practices
Email marketing
Facebook Ads Manager
SEO (Search Engine Optimization)
Google AdWords
Keyword research
Landing Pages
Content Creation
Conversion Rates
And more…
FAQ
Q: What does it cost?
A: The 90D2S program is included at no cost for Moduurn clients for 90 days
Q: What if I still need help after 90 days?
A: Because each business is unique, Moduurn will collaborate with you to determine the most cost-effective way to move forward.
Q: How often do we meet? 
A: As often as twice a week. At a minimum, monthly. We recommend bi-weekly to fully take advantage of the program. 
Q: What do I need for the meetings?
A: 
Laptop / desktop computer with a strong internet connection

Something to take notes (an online tool to take notes or a simple pen and a pad)

Quick access to your business logo, images, and any login credentials to social profiles, website, etc

A positive attitude, a follow-through approach, and a willingness to adapt to new workflows online
Q: I have an employee who takes care of our social media. Can I include them in the video conferences?
A: Absolutely. Feel free to share the 90-Days-to-Success Program calendar meeting link provided to your employee/ business partner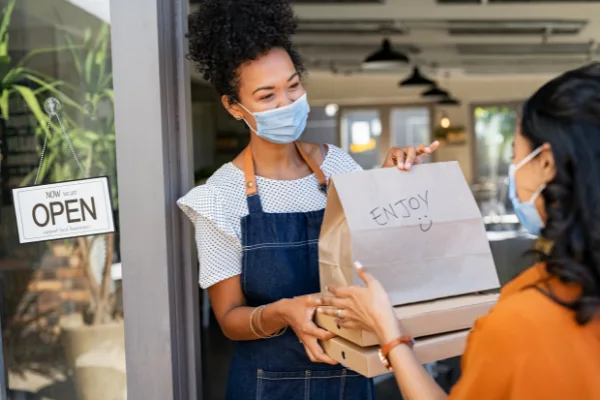 Q: I don't have a budget to run paid advertising
A: No problem. We will explore all of the un-paid opportunities available to you. 
Q: Who has time for this? I have to run my business.
A: Finding enough time in the day is challenging and we appreciate how hard you work to be able to accomplish everything you do. This is an investment in your business with the goal of building overall revenue—ultimately freeing you to concentrate on the aspects of your business you love most.
Q: I'm not tech-savvy. Will the 90-Days-to-Success Program overwhelm me with technology?
A: We will tailor your program to best suit your experience level, however, you will need the basics: A working computer and a strong internet connection.
→ Here's a case study on The Carvery Sandwich Shop. We grew their sales by more than 11,000% since they launched
Finally, online ordering built just for your business
Moduurn specializes in creating complete online ordering solutions for all business types, sizes, and scopes. We are commission-free and focused on empowering business operators to sell online while maintaining control of their brand & data. For information on our products and services learn more here.

Moduurn is Simple and Easy to Use, Helping You Get Launched Quickly and Effectively.
get started