As an unprecedented number of people choose delivery or takeout from their favorite restaurants rather than coming in for a meal, many companies have had no choice but to adapt by going all digital; this is creating new opportunities.
Ghost kitchens (also called dark kitchens, virtual kitchens, cloud kitchens, or headless restaurants) address the demand for off-premise restaurant dining. They are a departure from the traditional brick & mortar restaurant operation, having no storefront or waitstaff. This helps restaurateurs diversify online options as the facility (kitchen) is set up for delivery or takeout-only meals.
How do ghost kitchens work?
It varies. Some businesses use ghost kitchens to test new menu items. Others may use the space to expand their customer base. What is consistent though, is that ghost kitchen's focus is on the food, not the decor or ambiance-keeping overhead costs low. These types of operations can function as a standalone business or in cooperation with traditional brick-and-mortar restaurants.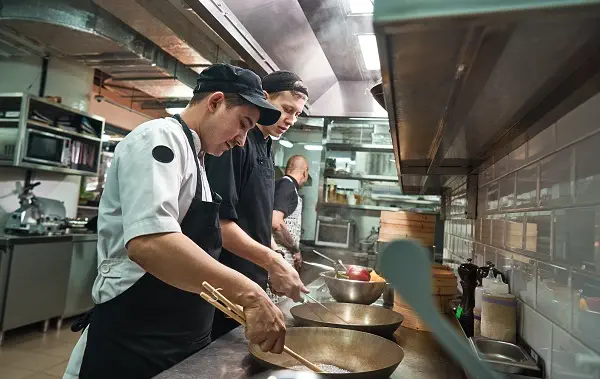 Why are ghost kitchens so popular?
Since 2015, when food delivery apps like DoorDash, Grubhub, and Uber Eats began to really take off ($8.7B USD in revenue), ghost kitchens soon followed suit. Of course, the global pandemic has accelerated the need and popularity of ghost kitchens, but the trend had already begun.
US Food Delivery App Market Share

Quick facts
What are the advantages of ghost kitchens?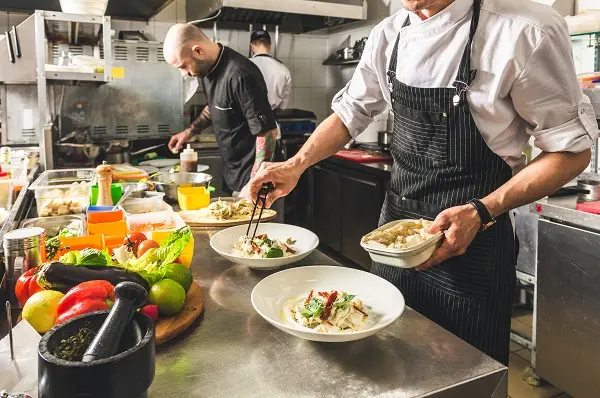 Lower Operating Costs
Without a storefront, ghost kitchens have the capabilities to test new menu items or remove those that aren't performing as well as the rest easily. Operators save valuable time and money by not having to print new menus or additional signage.
Scalable Ordering
With no in-house seating, ghost kitchen orders are all placed online and designated for delivery or pickup. This enables dozens, if not hundreds, of orders to be placed all at once instead of one by one or in a linear fashion.
Fast and Efficient
Owner-operators save a great deal of time and rent by not having to set up shop in densely populated areas of a city. Owners can rent or lease space in a repurposed retail store, warehouse—even shipping containers in locations with little-to-no curb appeal and still profit.
Data-Driven Decisions
While ghost kitchens limit the face-to-face customer feedback received from a traditional restaurant model, they rely on data collected from users' ordering habits and delivery radius navigating their applications online.
Increased Customer Specialization
Using an online-only model, ghost kitchen operators have the ability to easily customize menu offerings to customer segments previously limited by a neighborhood, storefront, or existing brand.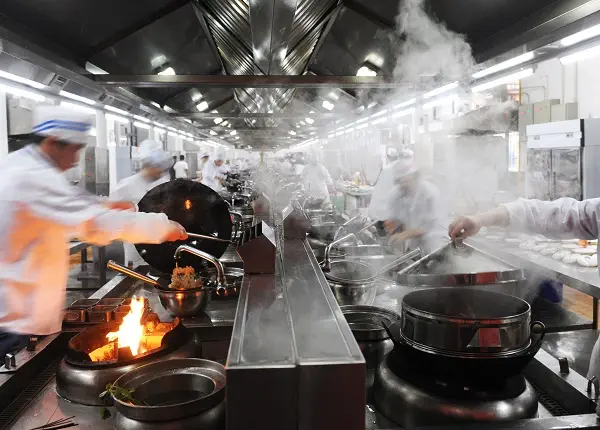 Ghost Kitchens make it possible for businesses to thrive
As brands struggle with rising rents and shrinking margins, consumers rely more and more on online ordering options as opposed to dining out, it's no wonder ghost kitchens are a favorite business model for restaurateurs. Cheaper overhead, business insights, and flexibility of concepts are all advantages of operating a ghost kitchen.
We thought you might like..

Moduurn is Simple and Easy to Use, Helping You Get Launched Quickly and Effectively.
get started