Your Brand. Your App. Your Way.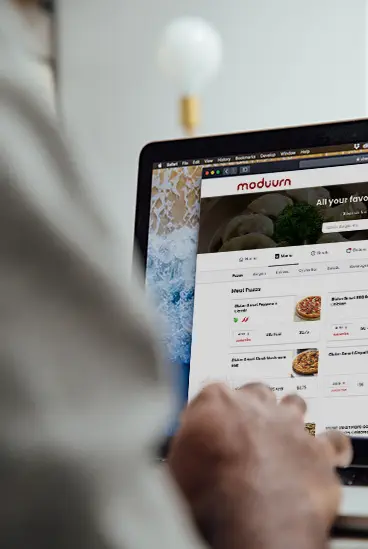 Offer Delivery with DoorDash Integration

Offer delivery at your location. Moduurn seamlessly integrates with Doordash Drive, reducing delivery commissions to 15% or less.

Get Your Very Own Mobile App

Promote your business with your fully branded mobile app, effective on both Android & iOS devices, and increase customer loyalty.

Add to your Existing Products and Services

Unlock powerful services like delivery, takeout, curbside, pickup, pickup station, location delivery, events and catering, and much more...
Independent operators can compete like big brands with Moduurn
Frequently Asked Questions
We'd love to prepare a customized proposal for you!
We just need a few details to create the best plan for your business. See our pricing here.

How long are the contracts?

There are no contracts to lock you in at Moduurn and best of all no hidden fees. Moduurn empowers its operators to make decisions and pivot swiftly in the rapidly evolving mobile marketplace.

What commissions do you charge?

Moduurn does not charge commissions. This is a core principle in Moduurn's business model. We believe those dollars belong in the pockets of the businesses using our service.

How do I know this is going to work for my business?

Our in-house marketing team is here to make sure you get the most out of your new online ordering platform. But don't take our word for it, listen to what our clients are saying.

Want the latest marketing tactics?

Moduurn's 90 Days to Success program is a no-cost, no-obligation 90-day digital marketing program that works one-to-one (confidentially) with Moduurn clients on their unique needs and circumstances. Click here to find out how we help you drive sales to your new Moduurn app!