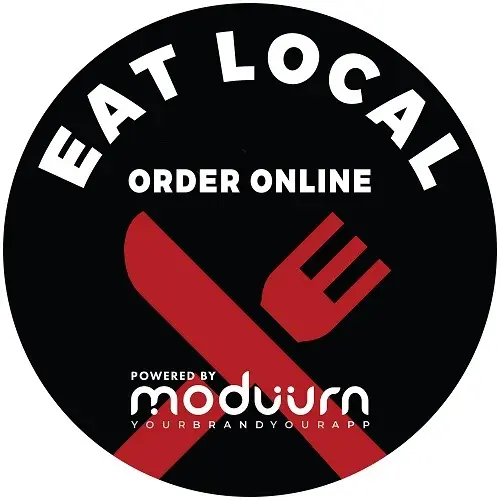 Contact-free curb side pickup/delivery, digital prepayment, and line-up spacing ensure safety for customers and staff
As the number of COVID-19 cases rises across the globe, restaurants and bars are closing their dine-in service in accordance with health regulations in order to prevent the spread of the virus. To date, these recommendations have not applied to takeout or delivery services.
For restaurants offering online ordering via their own proprietary or third-party apps, takeout continues to be in demand as people are urged by federal and local governments to practice social distancing and self-isolation. To meet these unique requirements, Moduurn will roll out its new contactless online ordering system to enable restaurants to safely serve customers without contact or crowded line-ups. The system can be installed in 10 days or less.
Moduurn CEO, Alex Cook says, "A good portion of businesses have already closed their doors for dine-in customers and are focused purely on takeout and delivery. Our company sees a need. We immediately implemented emergency programming solutions to launch contactless online ordering for any business in as little as 10 days. As we look to the uncertainty of the future and what it may hold for our industry, we want businesses to know that we are here to help and support them in any way we possibly can."
The Canadian-based mobile app marketing and advertising company supplies online ordering solutions for independent and franchise restaurants, commercial cafeterias, and multinational companies across North America. As an industry leader in the development of Just-in-time cloud-based online ordering software, Moduurn was recognized by the Chamber of Commerce as a finalist in the Chamber's Innovation award for 2020. Its unique multi-vertical solution has been deployed in hotels, golf courses, commercial cafeterias, and independent grocery markets including a U.S. hospital that has opened its cafeteria in the evenings to accept mobile orders from medical staff.
Across Canada, food and beverage purveyors utilizing Moduurn continue to offer takeout rather than close completely. Selected locations of Burrito Boyz 34 restaurants in Ontario have remained open due to Moduurn's new innovative contact-less ordering solution. Instantaneous digital prepayment provides a sanitary, germ-free option to debit machines, pin pads, and cash.  Curbside pickup/delivery management features help reduce contact between staff and customers and eliminate line-ups to decrease the spread of the virus.  Burrito Boyz CEO Joe Vassallo recently announced on social media, " We will be eliminating the ability to dine in our restaurants for the foreseeable future. Please order using our app."
Moduurn's low-cost solution and flexible payment options are targeted to help food and beverage purveyors mitigate the financial impacts of closures. The no-commission policy sets it apart from third-party app suppliers that typically charge 25-35% on sales revenue.  The low monthly fee, which in some cases is just 1% of monthly sales, ensures that revenue generated by local businesses recirculates in the local economy.
As the world recovers from COVID-19 and rebuilds its economy, Moduurn will continue to help local businesses succeed by offering fair prices and innovative solutions for what is expected to be the new socially-distant way of doing business.
We thought you might like..

Moduurn is Simple and Easy to Use, Helping You Get Launched Quickly and Effectively.
get started