Client
: The Carvery Sandwich Shop
Location
: Vancouver BC, Canada
Type of Business
: QSR (Quick Service Restaurant)
Introduction
The Carvery Sandwich Shop's owner and operator, Chef Bryan wanted to use his new Moduurn app to transition all his phone-in orders to online. In doing so, the Carvery would save time, optimize his kitchen operations, and increase overall sales. Moduurn's 90-Days-to-Success team conducted a digital analysis, then created a strategy, and followed through with The Carvery team to execute.
Strengths
Established business – over 5 years in operation
Quality product, well-reviewed
Loyal and engaged social following
Facebook page 3700+ followers
Instagram business account 3700+ followers
Challenges
Single operation, small location
One chef, small staff –making it difficult to find time to create content and post
Limited computer skills, marketing knowledge, and experience
Little-to-no marketing budget to work with
No past paid advertising or web analytics data to review
First time selling anything online
Strategy and Execution
Social
The Carvery Sandwich Shop has a strong Facebook and Instagram following with consistent engagement, so we decided to focus our efforts there to leverage that audience. Through one-on-one 30 minute sessions, we provided Chef Byan with Facebook and Instagram page best practices and posting guidelines. Because their page had more than 2500 followers, we were able to install the Moduurn app directly on his Facebook page so users can place an order directly in FB. 
Email marketing
Again, through one-on-one coaching, we helped Bryan create and set up a Mailchimp account, guided him through uploading his email subscribers list, and create and send his first email marketing campaign.
→Find out more ways your restaurant can beat the odds with technology
Website optimization
Bryan provided us access to the back end of The Carvery's website. We added strong calls-to-action (buttons) with links to their Moduurn app. We also created a simple page called, "Giveaways" with a contact form to run promotions and collect email addresses. This page has collected an average of 10 email addresses per day and accelerated The Carvery's list growth exponentially.
Analytics
We set up Google Analytics to track both The Carvery's website and Moduurn app to measure the effectiveness of their marketing efforts.
Results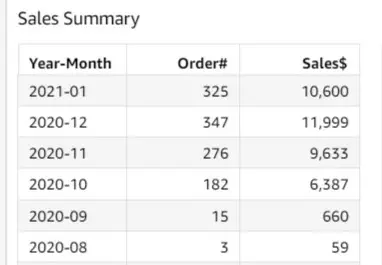 From August 1, 2020, to January 31, 2021, The Carvery sales have grown more than 11,000% with month-to-month sales increases averaging 390%.
Summary
Chef Bryan was faced with the same significant challenge all restaurant operators are facing during the pandemic. Without the ability to seat and serve his customers on-site, or in a very limited capacity, the Carvery Sandwich Shop needed to adapt quickly or suffer the consequences. After making the decision to pivot their sales online, Chef Bryan feared a steep learning curve—digital marketing. Where would he find the time? Without experience, how would he use the technology effectively? Moduurn's 90-Days-to-Success program helped ease his worries, but more importantly, became the solution.
What is Moduurn's 90-Days-to-Success Program?
The 90 Days to Success program is a no-cost, no-obligation 90-day digital marketing program that works one on one (confidentially) with Moduurn clients on their unique needs. 
3 Core Benefits
Improve service to customers ~ keep existing customers and find new ones.

Increase operational efficiency, productivity, profitability ~ over time.

Leverage data ~ customer insight, analytics
Learn more about Moduurn's 90-Days-to-Success program here
We thought you might like..

Moduurn is Simple and Easy to Use, Helping You Get Launched Quickly and Effectively.
get started