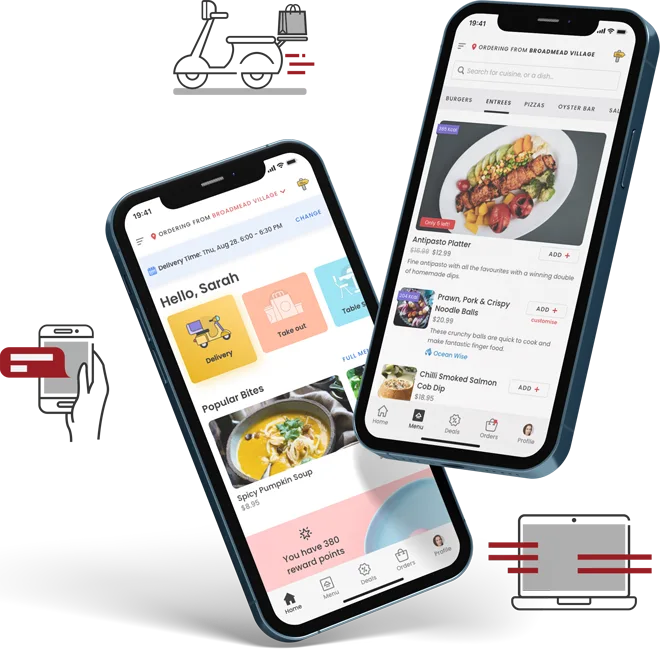 Start Fulfilling Orders Today
Moduurn has the key features and capabilities you need to explode your online orders without being held back by a system that doesn't fit your needs.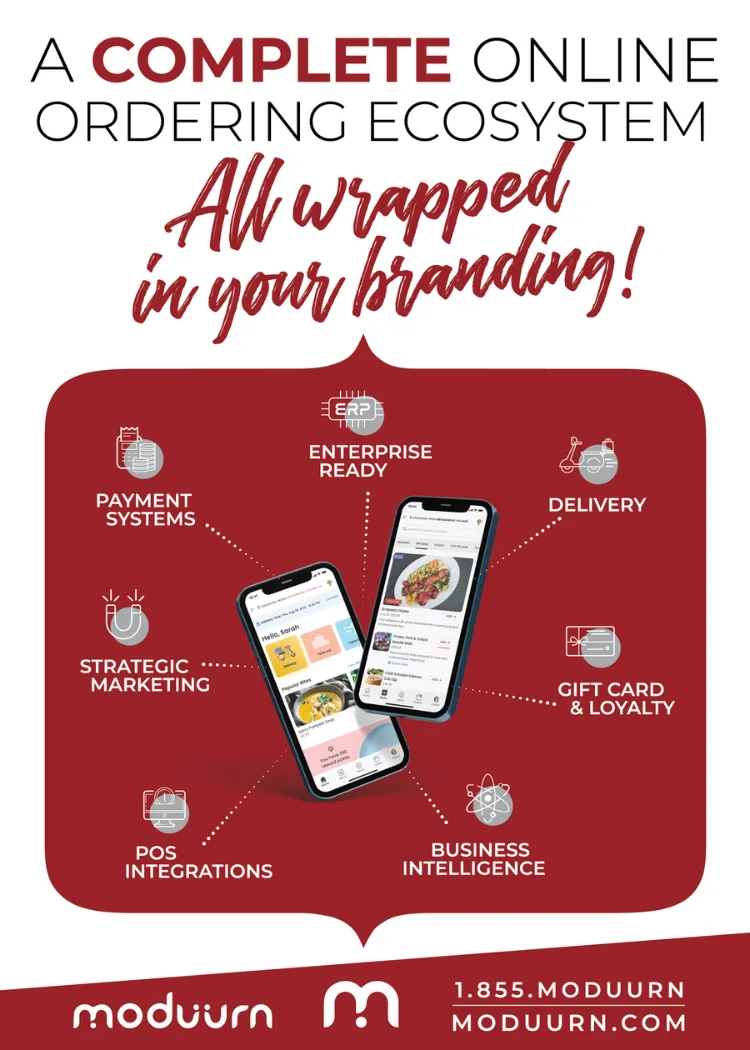 Moduurn Online Ordering
Moduurn builds complete online ordering ecosystems for restaurants custom to your brand.

From digital marketing to gift card & loyalty rewards programs, delivery, reporting, coupons & promo codes, and more. All designed to explode your online orders.
learn more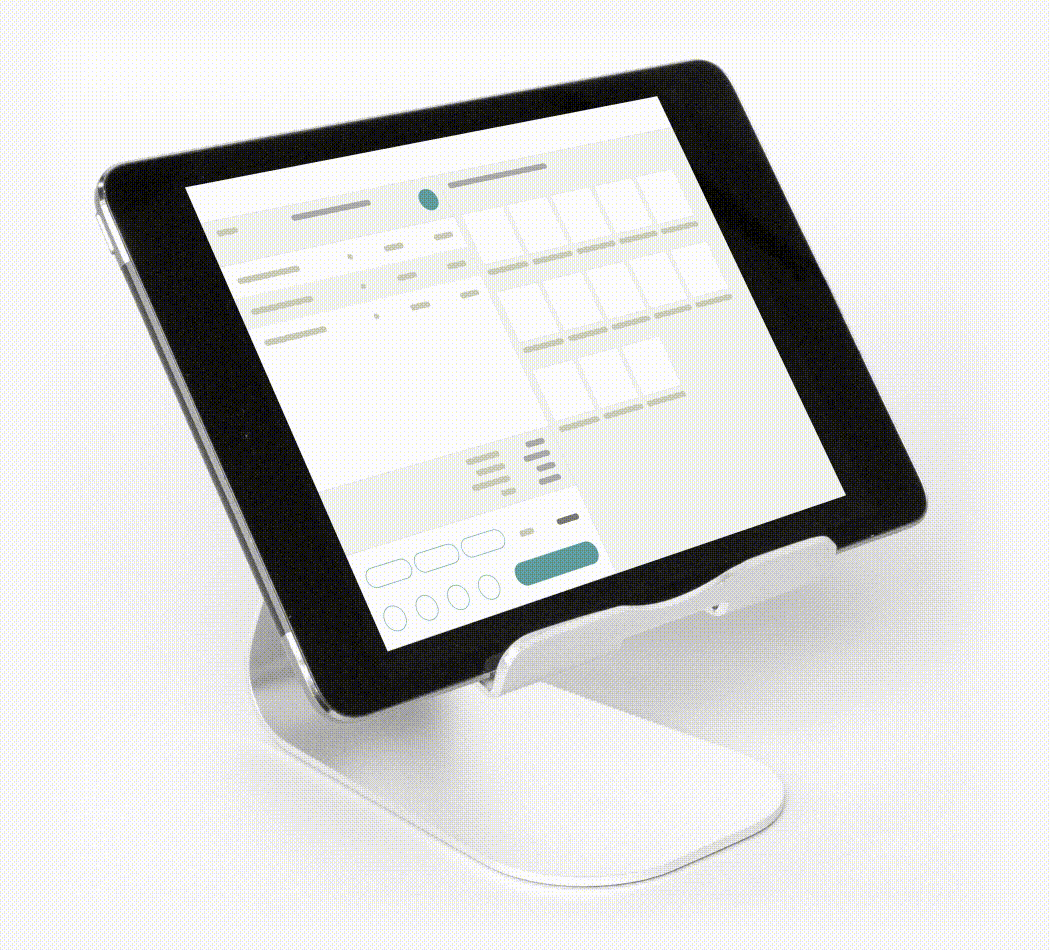 Streamline Your Delivery Costs
Launch delivery with the flip of a switch. Request a driver anytime, track your orders, streamline your delivery costs, and drive incremental orders. Delivery has never been this easy.
Book A Demo Here
Commission-Free

Moduurn empowers your business through no contracts, no hidden fees, and no transaction commissions.

Build Your Brand

Create your own online and mobile channels to directly connect with your customers.

Own Your Data

Customer data to better inform business strategy.
BCRFA Members: $115/ month per location

Non-BCRFA members: $125/month per location and includes a 12-month BCRFA membership.

There are no hidden fees and a pay-as-you-go fulfillment structure.

How long are the contracts?

There are no contracts to lock you in at Moduurn and best of all no hidden fees. Moduurn empowers its operators to make decisions and pivot swiftly in the rapidly evolving mobile marketplace.

What commissions do you charge?

Moduurn does not charge commissions. This is a core principle in Moduurn's business model. We believe those dollars belong in the pockets of the businesses using our service.

What POS systems integrate with Moduurn?

95% of Moduurn clients operate on standalone mode (no POS integration). Simply put, you do not need POS integration to take advantage of Moduurn's powerful mobile ordering platform. That being said, Moduurn directly integrates with these major brands: Squirrel, Universal POS, Hippos, Maitre'D, Ideal POS and more!

How do I know this is going to work for my business?

Our in-house marketing team is here to make sure you get the most out of your new online ordering platform. But don't take our word for it, listen to what our clients are saying.

Want the latest marketing tactics?

Moduurn's 90 Days to Success program is a no-cost, no-obligation 90-day digital marketing program that works one-to-one (confidentially) with Moduurn clients on their unique needs and circumstances. Click here to find out how we help you drive sales to your new Moduurn app!

Moduurn is Simple and Easy to Use, Helping You Get Launched Quickly and Effectively
Request a Quote